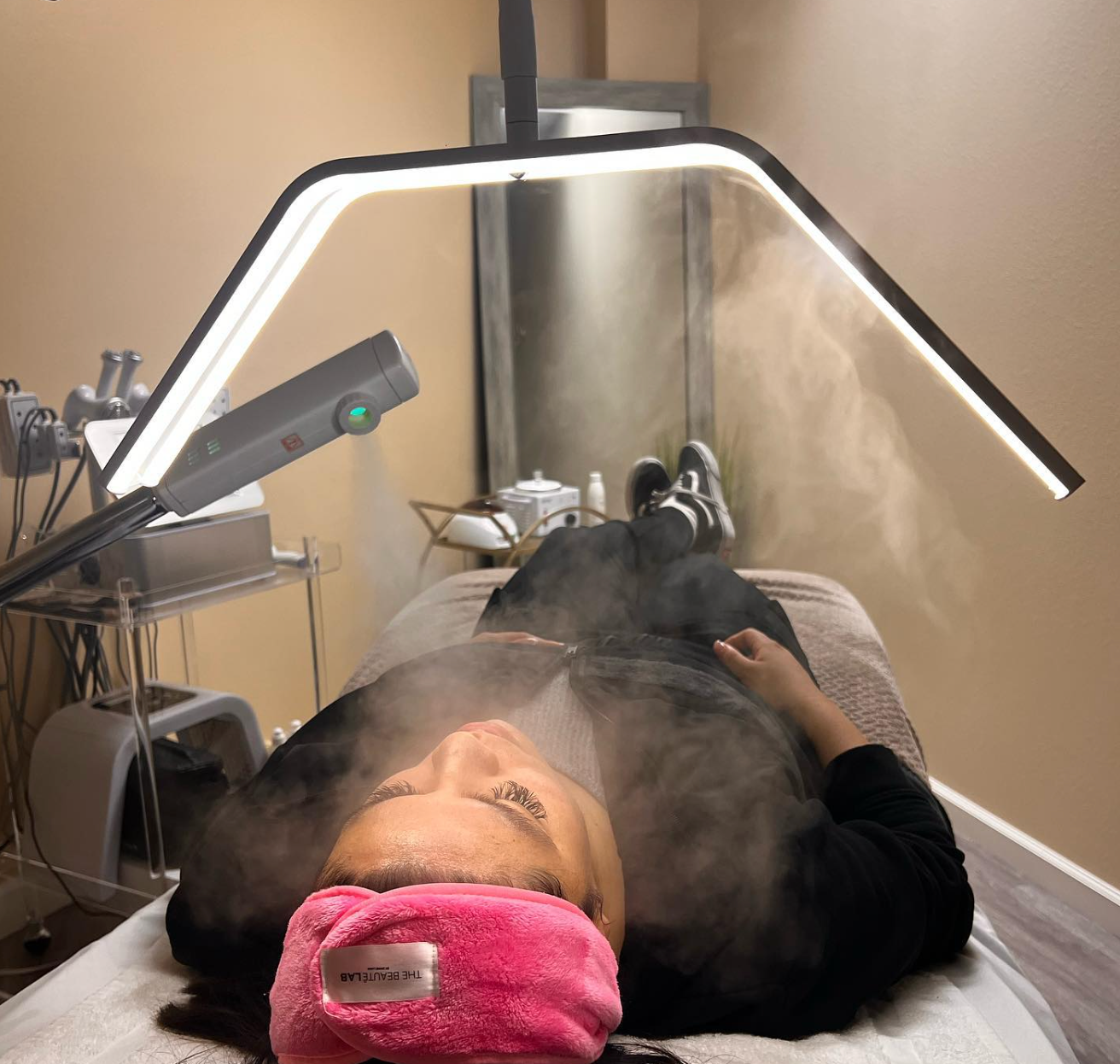 What is a Facial?
A facial is a rejuvenating skincare treatment designed to enhance the health and appearance of your skin. Typically performed by a trained esthetician, it involves a series of steps to cleanse, exfoliate, and nourish the skin on your face.
The process begins with a thorough cleansing to remove dirt, makeup, and impurities, followed by exfoliation to slough off dead skin cells, revealing a smoother complexion. A facial often includes steam to open pores, making it easier to extract blackheads and whiteheads.
Next, a customized mask is applied to address specific skin concerns, such as hydration, anti-aging, or acne. This mask is packed with potent ingredients to replenish and revitalize the skin.
Facials also typically include a soothing facial massage to promote relaxation and stimulate blood circulation, promoting a healthy glow. High-quality skincare products are used throughout the treatment to nourish and protect the skin.
In essence, a facial is a pampering experience that not only improves the look and feel of your skin but also offers a moment of relaxation and self-care.
Book Now
Check Out Our List Of Facial Services
Facials
***New Client Facial + Skin consultation - $110
Pro 30- $75 Pro 60- $90
Dermaplane Facial- 40 minutes $70
Resurfacing Treatment- 40 minutes $80
Resurfacing Treatment + Dermaplaning $120
Hydro-beaute Facial - $130
Mini Hydro-beaute Facial - $100
Gentlemens facial- 50 minutes $80
Body Facial Services 
Back Facial w Hot stones 40 minutes - $70*
Fanny Facial 30 minutes - $60*
*Prices are subject to change
All of our skin treatments offer goal oriented results while also being relaxing and pampering. Facials range from resurfacing, dermaplaning, hydrofacial, gentleman facial, customized facials, and peels. The BEAUTĒ LAB can also customize a treatment plan and home care regimen for any skin type. Get serious about your skin and book with us.
-Jayme LaNai
Meet Your Local Esthetician
Hello! Welcome to Beaute Lab Skin & Body, your sanctuary for ultimate beauty and well-being. As the proud owner with over a decade of expertise in the beauty industry, I'm Jayme LaNai, your trusted guide on a journey to radiant skin and unwavering confidence!
Client Results
Do You Have Skin Care Questions? Feel Free To Contact Me Below!